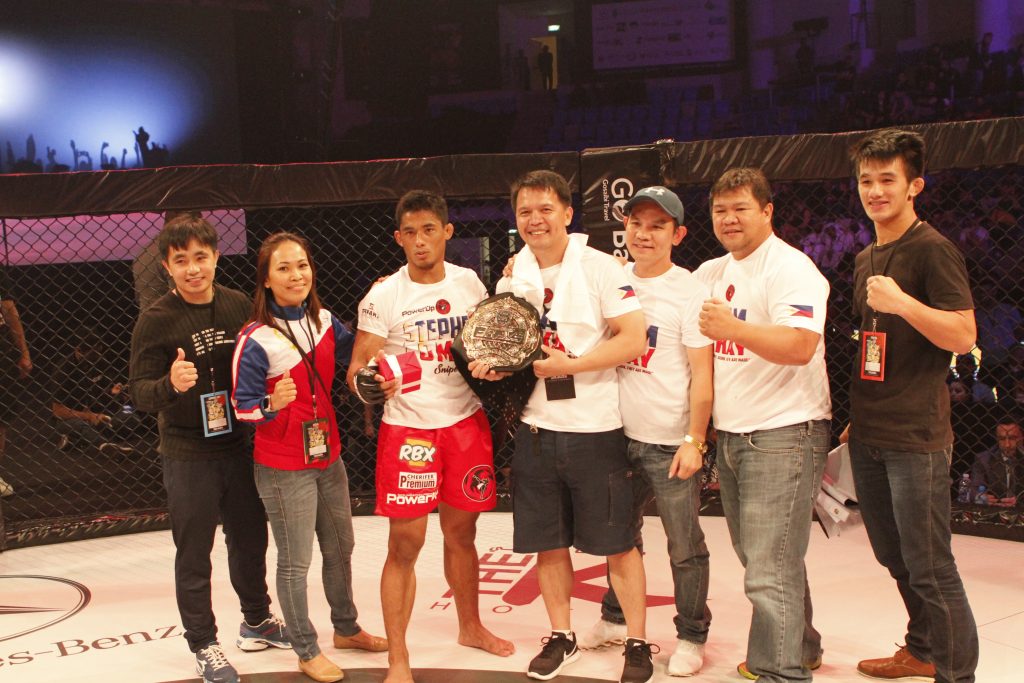 Brave Combat Federation hasn't been shy about its plans for world domination. And since its inception, little more than two years ago, the biggest MMA promotion in the Middle East has traveled extensively, visiting 14 countries throughout 21 events. And, at the forefront of this revolution, are some of the Philippines' finest athletes.
As Brave prepares for its Filipino debut, set for the Mall of Asia Arena, on March 15th, with Brave 22, local stars are gearing up for homecoming. Bantamweight champion Stephen Loman is confirmed in the main event, as he looks for an unprecedented third defense of his belt against former Featherweight titleholder Elias Boudegzdame.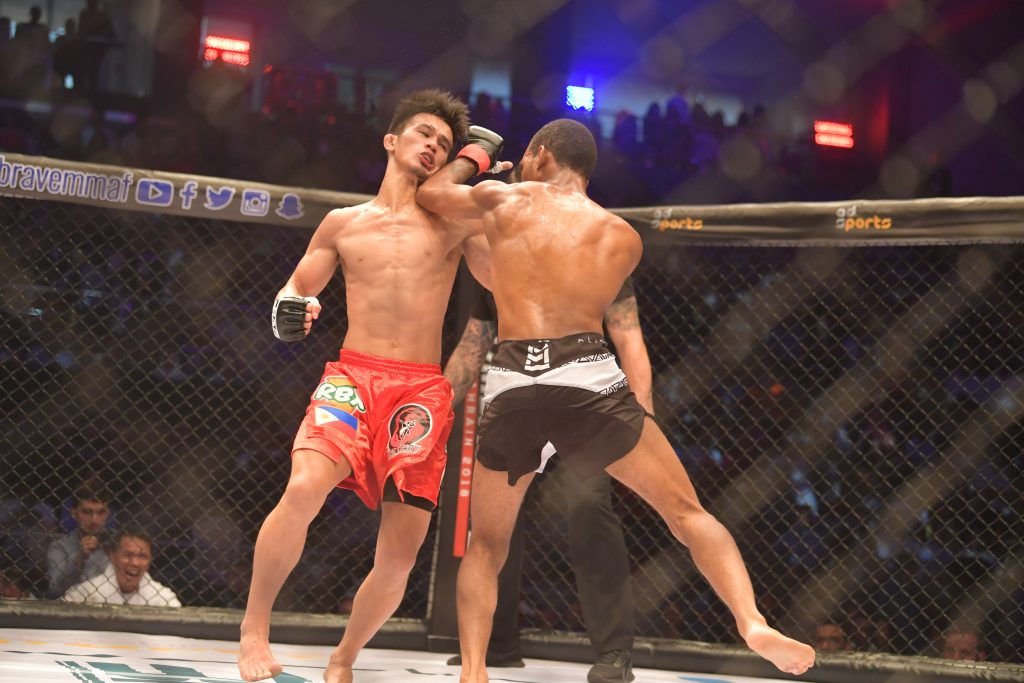 "The Sniper" has been a proud representative of the Philippines on the international stage, as he fought in Bahrain and Northern Ireland, proving his worth to different audiences and earning fans in those two countries, who are known for their love of martial arts.
Meanwhile, another Filipino rising star has gone above and beyond to represent the Philippines flag in the global stage. Fellow Bantamweight Jeremy Pacatiw is the record-holder for most Brave appearances, with seven fights under the promotion's banner. Not only that, but "The Juggernaut" has become a world-citizen in the process, flying the Filipino flag as he went to enemy territory in Brazil to face local fighter Thiago Dela Coleta, and coming out with a big KO win.
Pacatiw has also been present in some of Brave's landmark events, such as Brave 14, the first-ever global MMA show taking place in Africa (Morocco). In Tangier, the Filipino star took care of Keith Lee, brother of Lightweight MMA star Kevin Lee, earning a dominant decision win and setting himself up for another big fight and another huge win – in Pakistan for Brave 17, he beat hometown idol Uloomi Shaheen in a fight of the year contender.
Other Filipino stars such as Arben Escayo and Ariel Oliveros were also in action at Brave 17, proving the deep connection between Brave's rise to the top and the Philippines rise to prominence in the international MMA scenario.
For tickets visit the nearest SM Ticketing area or visit the link below: