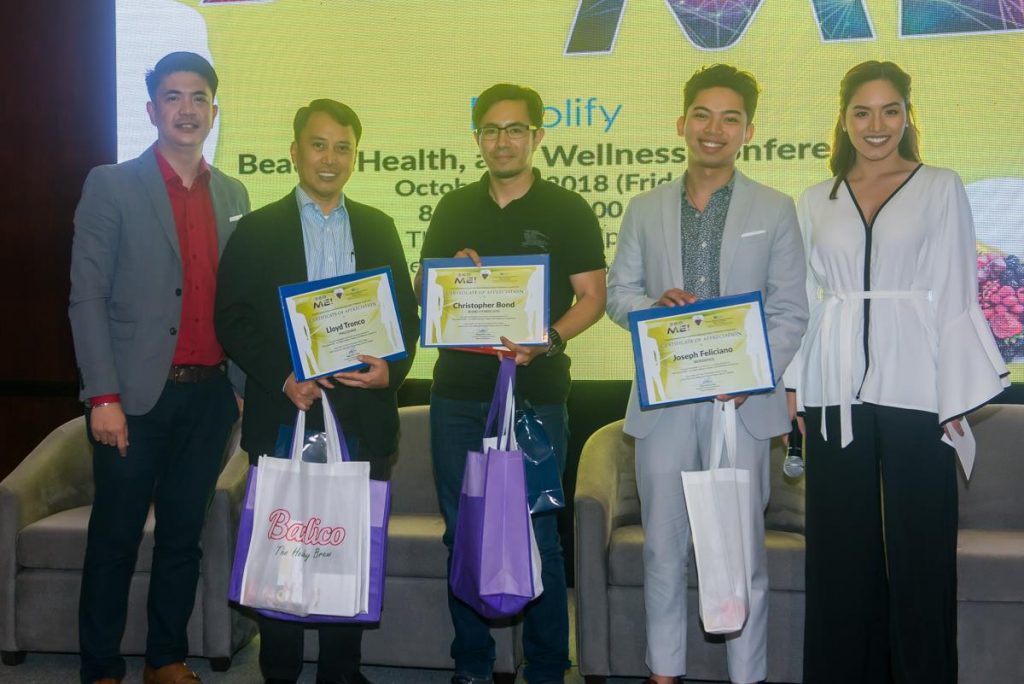 Last October 12, 2018, Mplify Philippines held its 1st Beauty, Health, and Wellness Conference at the ballroom of The City Club, Alphaland Makati Place. Dubbed 360-Degree ME! The whole-day event featured relevant talks by an impressive line-up of highly-respected industry experts.
Beauty, Health, and Wellness Conference talked about COMPLETE, 360-degree care of ourselves – our bodies, our customers, and our businesses.
360-degree ME! was the brainchild of Mplify Founder and Managing Director Miguel De La Rosa, who shared that the conference aimed to educate attendees regarding industry best practices, updates, digital marketing, and trends that will hopefully help them become better business owners and / or employees as they work within their organizations. He added that it would also provide a venue for networking and possible collaborations among industry practitioners.
Co-Presented by Dermcare, Bioessence, Browlab, Vine Aesthetics and Barlico. In partnership with Adsprint Digital, Kantar Media, OutTrack, Bond Fitness Gym, Mafae Management Consultancy, Sponsored by Nail it, Purtier Placenta, White Palace Spa, De Sillage, Security Bank, Salad Bar, Primal Ape Crossfit Gym, Cyclehouse, Color Ads, Coco Line Naturals, Prettiserie Salon, AcquaSuisse Parfums, Mrs. Fields and Pure Blends.
Supported by reliable media partners, Global News Network, GSat, Asenso Pinoy, Chinoy TV, Business Insight, Business World, Manila Standard, ManilaStandard.net, Malaya Business Insight, Women's Journal Magazine, People's Tonight, People's Journal, The Daily Tribune, The Manila Times, Experience Travel and Living Magazine, Inspire Ph, and Katooga.ph
About 100 business owners and employees from the Beauty, Health, and Wellness sector. The event is also for the benefit of Children's Hour. Don't want to miss any of our events,
Follow us on our social media accounts: Facebook and Instagram.
Send us an e-mail
Migs De La Rosa
migs.mplify@gmail.com