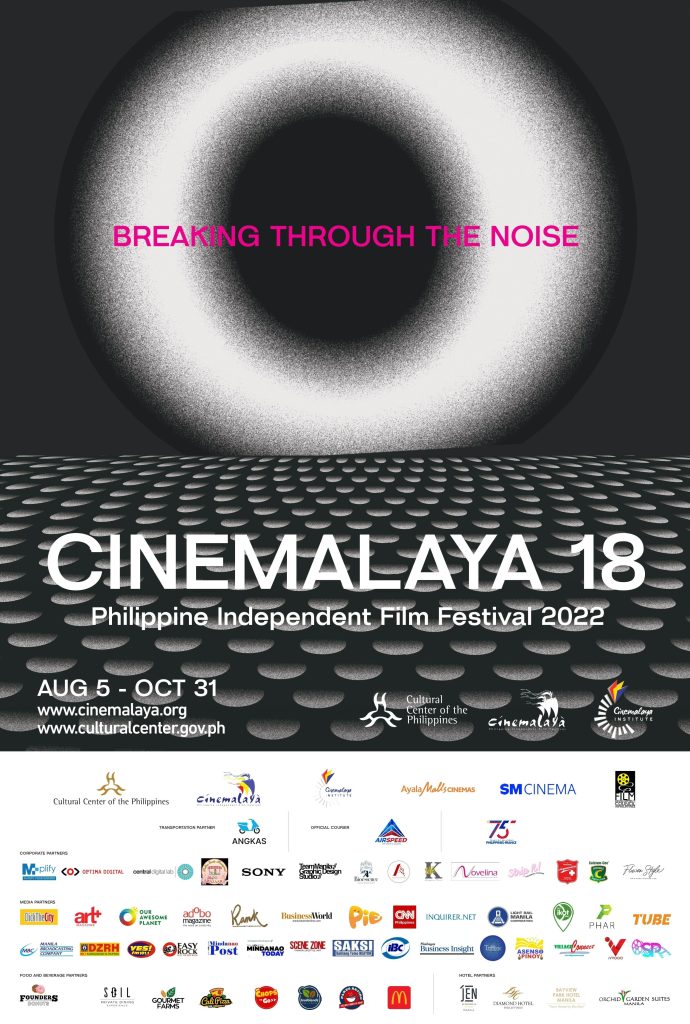 WITH the gradual return to the new normal, the Cultural Center of the Philippines and the Cinemalaya Foundation Inc. are enthusiastic about the IRL (in-real-life) screenings of full length and short feature films in competition this year.
For its 18th edition, Cinemalaya returns with on-site screenings of 11 full-length films and 12 short features in competition from August 5 to 14, 2022, at various CCP venues. For the past two years, the country's biggest independent film festival streamed consciousness and navigated the turbulent currents, anchoring on the online screenings of competing short features and exhibition films.
The full-length films in competition were the finalists selected for 2020 and 2021 editions of the film festival. However, due to COVID-19 restrictions, they could not finish their filming.
This year, 11 full-length films vying for the coveted Balanghai trophies will break through the noise. They are: 12 Weeks by Anna Isabelle Matutina; Angkas by Rain Yamson; Bakit 'Di Mo Sabihin? by Real S. Florido; Batsoy by Ronald Espinosa Batallones; Blue Room by Ma-an L. Asuncion-Dagńalan; Bula Sa Langit by Sheenly Gener; Ginhawa by Christian Paolo Lat; Kaluskos by Roman S. Perez, Jr.; Kargo by TM Malones; Retirada by Milo Alto Paz and Cynthia Cruz-Paz; and The Baseball Player by Carlo Obispo.